Zorked (adj.) – what happens when you end up thunderbaked, as in extremely stoned–or in any situation where you feel not sober. You can feel so tired you're zorked.
Julia Shapiro is a linch pin of the Seattle indie rock scene, most prominently known for her iconic contributions to bands Chastity Belt, Childbirth, and Who Is She?, as well as standing apart as a solo act.
'Zorked', is the Sophomore solo album from Shapiro, co-produced by herself and Jay Som (Shapiro's new roommate), following on from her 2019 solo debut 'Perfect Vision'.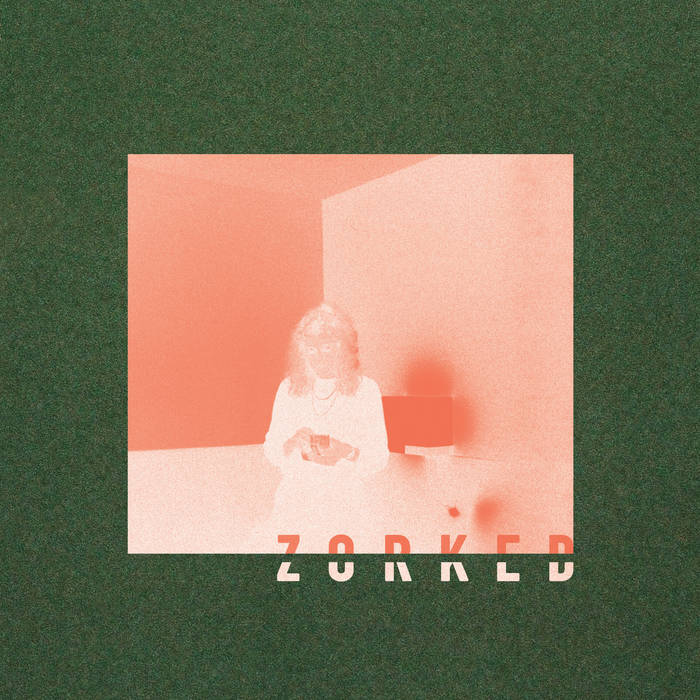 Shapiro moved from her home town of Seattle to sunny Los Angeles for a new job at Danger Collective Records in March of 2020, just as the pandemic hit the West and days before Los Angeles was sunk into a city wide lockdown. The timing and significance of this date resulted in a deeply introspective, experimental, and existential body of work culminating in the release of 'Zorked'. Speaking in a press release, Shapiro explained "I had no friends. I was alone. I asked myself, 'Why am I here?' Just every day: 'Why am I here?'". 'Zorked' is a wickedly honest culmination of months of uncertainty, frustration, and too much time alone which is sincere and relatable.
'Zorked' is a delight to listen to from start to finish. The LP kicks off with significantly doomy Death (XIII) which sinks its sludgy claws into you and refuses to let go. Speaking to Stereogum, Julia explains the inspiration for the track; "My song "Death (XIII)" is about the Death tarot card. The Death card is often feared by people who don't fully understand its meaning, but it can actually be seen as a change needed in order to start fresh and cleanse yourself. In other words, it can be seen as a new beginning (which is partly why it's the first song on the album). During the depths of the pandemic, I made a habit of picking a tarot card of the day and reflecting on the meaning of the card, and how it could apply to my life in that moment. I would refer to Alejandro Jodorowsky's book The Way Of The Tarot, and find new insights and applications for each of the cards I drew."
Shapiro takes the opportunity to highlight the struggles she faced in the last 18 months with an album that is primarily dark, heavy, and unashamedly honest throughout. Refreshingly, there remains sparkles of Julia's drippingly sarcastic sense of humour and unique world view peppered throughout 'Zorked'. Hellscape is a refreshing acoustic break from the crunching heaviness on the rest of the album, with the choral hook being a long drawn out "f*ck it all", sang oh-so sweetly you could almost miss the intention behind the soft melodies.
Buy the vinyl of 'Zorked' and a bunch of other goodies over on Julia's Bandcamp site.